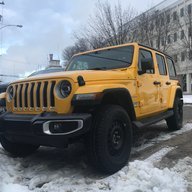 Joined

Oct 22, 2019
Messages
Reaction score

253
Location
Vehicle(s)

2020 JLUS, HellaYella
I'm in Canada. I had this same conversation with my shop just yesterday. No one seemed to really know for sure, but the consensus was that if you do your own oil changes, there is no way to truly prove that you did it OR that you did it properly. You can show receipts for products (oil and filter) and SAY that you changed the oil... but did you really? It could still be sitting in your garage unopened.

If your vehicle is under warranty, the only real way for sure to make sure that everything is covered is to have a shop do the work for you. I don't think it matters what shop (doesn't have to be dealer), so long as you have a receipt stating that it was done (not just products purchased).

From someone who enjoys changing her own oil, I sympathize with you on this one. It kills me to have someone else do it when I could easily do it myself.