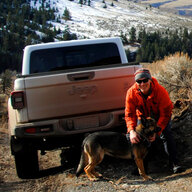 First Name

Aldo
Joined

Nov 16, 2019
Messages
Reaction score

7,847
Location
Vehicle(s)

2018 Jeep Wrangler Unlimited Sahara, 2018 Fiat 124 Spider Abarth
Occupation

Market Research
Vehicle Showcase
This is going to ruffle some feathers, but here it goes nonetheless.

I have owned 9 Wranglers over a 12-year period; a mix of Saharas and Rubicons, 2-doors and 4-doors, soft tops and hardtops, manuals and automatics. I have taken them to the beach, to the mountains, to the desert, to work, to the mall and to National Parks. I have driven them in snow, in the rain, over ice, rocks and sand dunes; in July 120 degrees in Death Valley and in -25 degrees in January in Colorado.

Eight of those Wranglers were JKs. My first one was a 2008 2-door Sahara I bought used: it was a base with a 6-speed manual and a soft top, but I was hooked. At one time I owned two of them side-by-side: one was a 2-door Rubicon for the trails; the other was a 4-door Sahara for long road trips in winter. What I have always loved about Wranglers is that I can pack and go at any time, any time of year, without concern for the terrain or the weather; I just know my Jeep will get me there and back.

My last JK was a top-of-the-line 2018 JKUR Recon. It was the most expensive Wrangler I ever bought but it was a disappointment: the assembly quality was terrible; it rattled and squeaked; the body panels were grossly misaligned; the ride was harsh. To make matters worse, my local dealer was a total dickhead with the warranty. Hardly what you expect from a $52,000 price tag —even after having owned several JKs before. In hindsight, it was a mistake buying that last Rubicon.

When I shopped for a JL I test drove a dozen of them; a mix of Rubicons and Saharas, 2-doors and 4-doors; manual and automatic. I had relocated from California to Washington so I found myself doing less extreme off-roading, but more extreme weather. The availability of Selec-Trac was more appealing than a swaybar disconnect or lockers; and after the harsh ride on that JK Recon, comfort grew in importance.

I found a sweet deal on an unsold 2018 Sahara sitting 1,000 miles away. I picked it up a year ago: the Selec-Trac is just awesome in the snow; the drive and ride is refined and comfortable; it can tackle the off-road trails around here with ease; the fit-and-finish is excellent, and it's been totally trouble-free so far. I am tickled happy with it.

However, I find something's fundamentally changed with the advent of JL. Perhaps the new prices make JLs too "precious." Or JL is attracting a greater number of first-time buyers who don't know the Wrangler "code" yet. Or FCA has gone overboard and turned Wrangler into a status symbol. Whatever the reason, I find it is now common to be looked down upon for not driving the "right" type of Wrangler. I now feel I have to justify why I drive a Sahara, something I never had to before. Some may not realize this, but Sahara owners regularly get accused of being poor drivers, bad off-roaders, mall crawlers, even poseurs, all because we drive a Sahara. Ironically, half the time we get lectured by Rubicon owners who never even take their Jeeps off-road. I try not to be oversensitive to it, but it is just weird.

Do Sport owners get this too?

One of the nice things of being part of the Jeep community was the feeling of close camaraderie, no matter what Wrangler you drove. I never felt I had to justify why I drove a Sahara, or whatever. A Wrangler was a Wrangler and that was that.

Feel free to reply, agree, disagree, joke, flame, share your hypothesis, but please let's keep it civil.
Last edited: