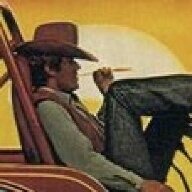 Joined

Sep 27, 2021
Threads
Messages
Reaction score

5,258
Location
Vehicle(s)

Many
The article is surprisingly in-depth, and basically constitutes a review of the XR package, too. Oh, and the Sunrider (which I own) is very loud when open at speed. See below.
https://www.caranddriver.com/reviews/a40690404/2022-jeep-wrangler-high-tide-by-the-numbers/
Some nuggets:
​
We once heard from a Stellantis engineer to the effect of, "You spend a million dollars to properly engineer a one-inch lift, and then people go out and install a six-inch lift that was developed in two weeks by some guys in a garage." ​
​
...​
​
To prevent the High Tide from requiring outriggers, the lifted suspension is stiff—much stiffer, seemingly, than even a Rubicon model on 33-inch tires. With a track four inches wider than that of a standard Wrangler Sport and 2.5 inches broader than a Rubicon, the High Tide feels stable, if not particularly happy, in corners. Its 0.69 g of lateral grip is probably about as hard as you'd want to corner in this buggy. Likewise, its 7.7-second run to 60 mph feels plenty quick enough, especially given the lackluster stopping distance from 70 mph: 211 feet, the same distance we recorded from the almost-10,000-pound GMC Hummer EV. ​
​
...​
​
And that's with the Sunrider roof closed. With it open, even at a relatively benign 70 mph, the tires, engine, and especially the wind conspire to produce a 103-decibel interior sound level. How loud is that? Loud enough that we'll need to reference 1992's "Federal Agency Review of Selected Airport Noise Analysis Issues," which reported that an F-16 fighter jet flying over at 1000 feet at 403 mph spikes at 101 decibels. Serious hearing damage is possible over an eight-hour exposure to 100-decibel sound levels, so it's fortunate that closing the roof lowers the din to a tolerable 74 decibels at 70 mph. ​
​
​
Last edited: