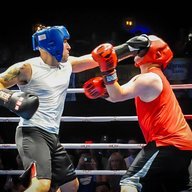 Joined

May 27, 2018
Messages
Reaction score

1,350
Location
Vehicle(s)

2020 JLUR, 2019 RAV4
So I'm on my third wrangler and I never got this question answered: what is the proper response to other vehicles made by Jeep?

Explanation- driving today I had a person in a liberty give me the Jeep wave. Not the "oh hi, neighbor!", the "I'm a Jeep, you're a Jeep- we wave" wave.

I grew up understanding that a Jeep is a Wrangler. When you say "I have a Jeep"- there is an expectation that you have the typical off-roady, doors off, no roof type Jeep. Others say "I have a Cherokee" and so on.

So my question is based on that. I wave back back, as that's the nice thing to do. However, I don't initiate if not a Wrangler. What's the group thought on this? It's killing my brain!