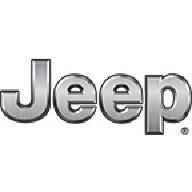 Joined

Feb 1, 2018
Messages
Reaction score

2,283
Location
Vehicle(s)

JL
My JL is nearly 2 years old now. Carplay (8.4 inch screen) has cut in and out frequently since I purchased it. I like to use it for WAZE but with it disconnecting and reconnecting every few minutes, it's nearly impossible to use. About 30% of the time, I plug my phone in to the USB (and the phone is unlocked) and the car doesn't even recognize it... nothing happens, even after 10 or 20 minutes. I have changed cables, using an official apple cable made no difference. My fuses are pushed in.

Just wondering if anyone else is having these issues rendering Carplay almost useless or I am in the room alone here?
I have my Jeep for ~4 months. Just started having CarPlay problems. Same issues as yours. Was just about to change the cable to OEM.
Yup same boat....I just use the bluetooth now The carplay is a major letdown!
Hi all,

Same issues from the Android side of the world and I'll tell you it's not related to the cable in many cases. Like the OP said, 10% of the times I start the car it doesn't recognize the phone and will not do so unless I let the car sit off for a while, I don't know why it locks itself out like that.

Also, I have used a ton of cables, from super cheap ones (USB 2.0) to super expensive ones (USB 3.0 and 3.1) and none change the frequency of this happening fyi...
Hi Everyone,
We regret to hear about the infotainment concerns you have been experiencing. If you decide to visit your dealers, please send us a PM. We would be happy to connect you with a Case Specialist to assist.
Alex
JeepCares