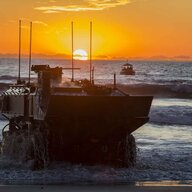 First Name

Jeepie
Joined

Nov 19, 2020
Threads
Messages
Reaction score

324
Location
Vehicle(s)

2020 JLU
For peace of mind, I decided to install this. I read up on other installs, decided not to go direct to battery, and got some good ideas.
First what do you get for $80-$100 depending on where you purchase it – you get this:
I used my Aux Switch (simple hookup to Aux2) so didn't use the switch and associated wire harnesses. I went with the Strong Tie 24Z Bracket, not the smaller 23 which had been recommended.
The 24Z is a perfect fit and the right strength to never have to worry about it. It slips between the Fender and Chassis and allows the Solenoid mounting a large enough surface. On the 23 Bracket, the ends of the Solenoid mounts were protruding past the ends of the Bracket. I then drilled the holes for the Solenoid and Bracket mounting and painted it with this product:
Great coverage after 4 coats and a little extra protection. After that made up my Ground Strap Harness
and connected it to a chassis ground stud available right at the Bracket location. Then added a wire loom to the provided positive harness.
After that I drilled 23/64" holes for M6 Inserts, painted the holes for protection, installed the Inserts
and then bolted everything up - used blue Loctite on fasteners-
(Do not forget to slip on the Terminal Boots) Installation came out good and is very sturdy.
Last edited: