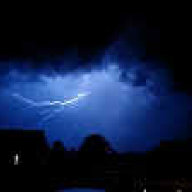 Joined

Mar 1, 2017
Messages
Reaction score

2,772
Location
Vehicle(s)

2018 Wrangler Unlimited
Occupation

Meteorology and Transportation
-Cold start up is always loud, regardless of exhaust mode button selected or not. It's seriously loud, worry about waking up my sleeping baby inside the house and my enclosed garage is separate, about 20 feet, from my house.

-it's so loud I find myself driving it most often on "quite mode" as it makes it harder to speak on speaker phone/listen to radio/ect.

-Only real negative is I find the seat headrest to be slanted to far forward (my first JL). Had to put a seat ventilation cover with an added piece of foam behind the back portion to bring the backrest far enough forward to bring seat back in vertical alignment with headrest to be comfortable for me. Worked well.
I see comments about slanted forward head rests all the time on new cars now. Seems most car manufacturers design it this way for whiplash protection.

I've seen folks remove the head rests and bend the steel rods to get a comfortable angle so it isn't constantly hitting them in the back of the head. I like Ford's solution; a ratcheting hearest.
LOUD is great. I'm glad to hear they did what 95% of people do to a V8 as soon as they leave the dealership anyway, which is make it loud.
As far as the head rest goes, I just popped mine out, flipped it around, and popped it back in. I still get a little bit of whiplash protection, but I find that not having that annoying forward slant means my neck and shoulders don't start hurting anymore.