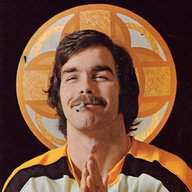 Joined

Mar 30, 2017
Messages
Reaction score

4,108
Location
Vehicle(s)

2015 JKU AspenX 5spd , 2015 JK Sport 6spd
Maybe a dumb question, but what is wrong with the ecodiesel in cold weather? I live up at 9400' and was pretty much decided on the diesel for the extra torque.
Just to be clear for this, It's not about the altitude, just about the cold, where there's two issues.
In truly cold weather diesel freezes or gels/waxes up clogging the fuel filter (even with Arctic diesel that we get here waxes up around -40 +/- and freezes at -43, let alone Winter diesel).
If the vehicle is plugged in or in covered parking all the time it won't matter, but leaving it unplugged for extended periods needing to use it in -40 weather on a consistent basis, diesel is not reassuring. And when it gets truly cold then the problem can occur further back in the fuel system prior to the fuel filter heater, so being plugged in can affect that unless you extend heater back the fuel system. But this is an issue for just a small number of us who aren't just driving it from plug to plug or cover to cover, most people won't have an issue in the lower 49th because only a few spots even get that cold (wind chill doesn't count).
The other issue is that in order to get lower cloud points those Winter/Arctic additives cost you fuel efficiency because the additives aren't as energy rich as the diesel itself, it is similar to what happens when running ethanol in a gasoline engine.
Neither of those issues make it an attractive option for me, especially since sometimes I will head into the backcountry to ski or snowshoe etc and it will start 'warmer' and suddenly drop off the scale, or during races I will need to park on the hill or unplugged in the lot near our comms trailer for ~12hours. However, this isn't an issue for most people, but it is a big issue for my use-case.