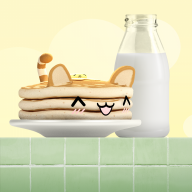 First Name

Jess
Joined

Jul 5, 2020
Messages
Reaction score

13
Location
Vehicle(s)

JLU - Willys
Final Update:
Thanks again for all the thoughtful suggestions and support friends. I was able to pull some codes from the vehicle
post-incident
that indicate potential clutch failure and electronic failure with the ABS system. I'm not a tech at all, just merely looking up the codes that showed up. I'm confident it will get sorted out eventually, and very happy to be uninjured. Thanks again and stay safe everyone
Hey folks,
I bought my JLU Willy's in the summer of last year. I've started taking my Jeep up to my local mountain for snowboarding days. I used to live in upstate NY and I am used to variable road conditions. 3 weeks ago when I was using the 4WD system (in snow) it made an odd noise and the check engine light came on. It also seemed like it would not shift into higher gears. It showed a "Service Trans" in the console errors. Took it into the dealership and they returned it to me the next morning. The notes in the invoice said that per Chrysler protocol, they just cleared the codes and gave it back to me after test driving it and not seeing any check engine lights come back on. Told me if it happened again, then they would consider looking at fixes.
Yesterday I was driving the same drive back up to the mountain, the roads had a pretty mild amount of snow/slush mix so I decided to turn on my 4WD High. The second I shifted the transfer case it felt like my wheels locked up and the Jeep started to fishtail wildly. I tried to mange the movement but couldn't control it. The jeep bounced softly into the snow bank on the right shoulder and the my Willy's ROLLED onto the drivers side and I quickly climbed out. No glass broke, no airbags deployed, no injuries to me or anyone else (that's the good news).
The bad news is....WTF just happened?
My Questions:
1. Has anyone else had an experience like this with their transfer case/4WD system!? I am extremely confident that I operated it correctly and the conditions were quite drive-able, I had little Hondas passing me with no problems at all.
2. It surprised me that the Jeep rolled with so little force and given the direction of the force (being mostly to the front right corner). I know Jeeps can roll, but this seemed a little gratuitous. Does this seem "expected" to you all?
Thanks for any insight or help, taking it back to the dealer next week.
Also in the notes from the service before this happened were a bunch of codes (again this is what they just cleared before returning to me):
"the codes that i found in the system reads:
TCM P0721-00 Output Shaft Speed Sensor Circuit Performance-Stored
TCM P0607-00 ECU Internal Performance-Stored
PCM U0418 Implausible Data Received From Brake System Control
Module 1 Stored
ABS U0402-00 Implausible Data Received From TCM-Stored
DTCM U0402-00 Implausible Data Received From TCM-Stored"
Last edited: