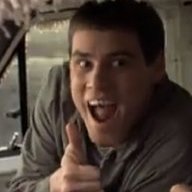 First Name

Chad
Joined

Apr 9, 2018
Messages
Reaction score

150
Location
Vehicle(s)

2014 Mercedes CLS550, 2013 JKU Sport, 2018 JLUR
@liquids

This may help you a little. I ran it down until the distance to empty went from 11 miles to "Range Low" at 10 miles left. Then I drove another 6 miles to a station. I filled the tank all the way and it took 20.014 gallons. Which means that when you're completely empty according to the gauge your fuel reserve is about 1.5 gallons. YMMV. Literally.

And before any panties get bunched or pearls get clutched, no, I won't/don't do this regularly.
Thanks for this post. One of the only useful ones in this entire thread
I thought that the JL line in general was just too cautious when it came to reporting fuel mileage. Since I viewed your post I thought maybe I was remembering incorrectly. Today I ran my tank down as well (according to the gauge).
If I'm remembering correctly then the tank holds 21.5 gallons. That means I should still have 4.5 gallons in my tank when it is reporting empty. Since it isn't a JL issue, I think I'll have the dealership look at this when I drop it off for the next oil change. Also, when I am completely full of fuel, my range is only 248 miles. That is significantly less than what yours shows.