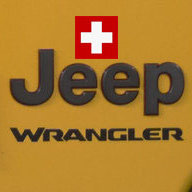 First Name

Steph
Joined

Oct 29, 2019
Messages
Reaction score

195
Location
Website
Vehicle(s)

JL Wrangler Rubicon - Hella Yella - 2.2 Diesel
Vehicle Showcase
Good morning everyone,
I tried to contact "Genesis Offroad" to see if their dual battery kit would be compatible with our engines.
Genesis battery install
Basically they don't want to make any effort to find a solution. I suggested that they send me a kit (that I would pay only if it's OK) and see with them if small changes are needed. Their answer is simple, I order the kit and I manage to send the kit (but only unused) back home following their procedure. Of course at my own expense, so basically I order a kit (quite expensive anyway), I pay the shipping costs (since outside the USA, normal), I pay the various customs and other taxes and if there is a problem I still pay to send it back if I want to have a little chance to get a refund of the kit (but of course not of the other costs).
Anyway, I watched the video and with 4 bars it would be possible to have a first idea if this kit could be installed. I have a doubt about the length of the positive cable, because it seems that on the 3.6 liters this connector can be "disassembled" and "extended", it doesn't seem possible on our engines. I even have the idea to make myself an extension cable in solid copper to lengthen the connector a bit like in the video.
It's quite incredible, as there is a potential for them to access the European and Australian market (and maybe others?), but they don't want to take the risk to look with an interested person (me) and find a simple solution, or at least be able to answer clearly if their kit is compatible or not.
Would any of you have installed this kit successfully? Given the price of the kit + the two batteries + all other costs, I can't order it "just to try".
Thank you for your comments, ideas, advice and opinions.