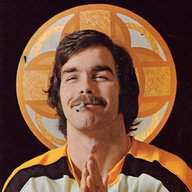 Joined

Mar 30, 2017
Messages
Reaction score

4,108
Location
Vehicle(s)

2015 JKU AspenX 5spd , 2015 JK Sport 6spd
this will make me unhappy if this is indeed the case, because I spoke to two dealers this morning who both said I can still order the old JK. I have searched everywhere for half doors on a lot, no one seems to carry them. ugh
The admin posted this the other day;
http://www.jlwranglerforums.com/for...lu-order-bank-is-open.1467/page-16#post-16598
And while I don't think we know exactly which/what are 'purged', I think they mean that all the old orders will be simply purged from that database that is shutting down and if you need to track it then you need to go to the other FCA resources elsewhere, while they update the system for JL ordering.
Though it could mean any new/recent or 'held' orders (like those sitting in 'C' status) are to be cancelled, but anything sitting in D/D1 (though possibly C) is OK and will simply be the last batch or JKs. But even that kinda seems unlikely.
The important takeaway is that no new JKs can be ordered.
Also, half-doors were always a limited issue recently, and they rely more on MOPAR (or 3rd party BesTop, etc) to accomodate that demand.