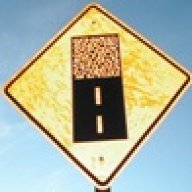 Joined

Dec 29, 2018
Messages
Reaction score

58
Location
Website
Vehicle(s)

2018 Unlimited Rubicon
Vehicle Showcase
Just back from a desert trip and had a little issue to share. First day driving was just slow, rough roads, nothing crazy. Pulled into campsite in 2WD, with everything working normally. While getting the Jeep into position, the instrument panel starts to light up:
ESC, swaybar, and power steering warning indicators all came on, and all 3 systems lost
. Restarted everything, same situation. Let it sit overnight, tried again in the morning, no change.
At this point, I'm suspecting a battery issue, because just a day earlier when I started the Jeep in the morning I got the "
battery saver mode on
" message, which disappeared in about 5 minutes. I'd also read several other threads about battery issues being preceded by various dash light symptoms. But after watching the
voltmeter
(thanks, hutchman for the idea), the battery voltage was normal, everything appeared to be charging just fine.
This makes me suspect it might be a fuse issue, so I raise the hood and carefully begin reading the tiny fuse box labels for anything might have something to do with all 3 of those systems... and what did I find? A blown
F34
fuse.
F34 ESC/EHPS/SBCM WAKE UP 10A
(For anyone who doesn't know, that stands for "Electronic Stability Control/Electric Hydraulic Power Steering/Smart Bar Control Module".)
Replaced the fuse, problem solved! Spent the next 4 days exploring the desert without any issues whatsoever.
I still want to know WHY the fuse was blown in the first place, and will have the dealer check it out. Maybe someone else already knows the answer?
Just FYI, might save someone else a lot of stress. I wasn't looking forward to having to figure out how to get a battery to the Jeep or the Jeep to a dealership, given my remote location and poor cell service.
(BTW, if you haven't done so already, take some photos of the fuse box labels so you can read them easier even when it's a dark and stormy night.)
Last edited: