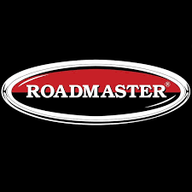 Active Member
Summit Sponsor (Level 3)
First Name

Eric
Joined

Nov 24, 2021
Messages
Reaction score

50
Location
Vehicle(s)

Toyota PU
What is it?
Exact Center
is a steering stabilizer but it's different from anything else on the market today.
Why is it unique?
It's proactive. While other systems slowly ramp up forces to control steering, they do nothing if you are traveling straight down the road. As you turn, these stabilizers will begin to push back and help control your steering but only after it's wandered. Exact Center uses all of its force to prevent any movement, resulting in a tight, responsive feel. In summary, others reactively increase steering control as you move away from center, whereas Exact Center proactively stops poor handling characteristics before they begin.
Why is this important?
Other stabilizers have a soft center, giving a spongy feel that allows the vehicle to wander. Ramping up force gradually like this means that there is more play, more wander and more white-knuckling. Exact Center provides more of a sports-car-like feel and significantly reduces driver fatigue.
Will this help with "Death Wobble"?
Yes. Some vehicles, under just the right circumstances, will develop a harmonic vibration, resulting in the front tires violently racking from side to side. This is known as "Death Wobble" and although rare, it is well known within the Jeep community. Exact Center stops the forces that cause it, greatly reducing the chance of it ever happening.
What vehicles will benefit from Exact Center?
Most motorhomes, trucks, and Jeeps, as well as towed vehicles behind RVs.
Why would I want a steering stabilizer on my towed vehicle?
Just like a shopping cart, your front tires want to spin around while backing up. As a result, you can easily damage your towed vehicle or the towing system due to jackknifing. Exact Center resists those forces, thereby allowing most towed vehicles to be backed up like a trailer. This is a game changer.
https://www.roadmasterinc.com/products/rss/exactcenter.php