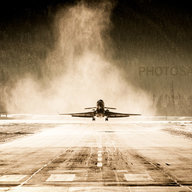 First Name

Jon
Joined

Jun 2, 2018
Messages
Reaction score

69
Location
Vehicle(s)

19 Raptor, 68 Y body coupe.
Occupation

G650 driver
I don't know why I didn't come up with this when I had my JK, but better late than never I guess. All in, this cost me about 40 bucks. 20 of it was in mirrors, and the other 20 was from Home Depot. What makes this work are the 7/8 atv/ motorcycle handlebar mounts.
Update: I ended up removing the sockets to paint them with the epoxy paint. Even though the sockets appear to have a protective finish, they started to rust fairly quickly.
The parts list:
Mirrors and mounts
https://www.amazon.com/gp/product/B01HAXAYSM/ref=oh_aui_detailpage_o00_s00?ie=UTF8&psc=1
(You can also buy them separate, but this was the only package available via prime)
2 14mm sockets (They had the 14mm in black, and they fit the mounts the best)
2 8-1.25 30mm cap head screws
2 1/4 x 1-1/4 neoprene washers
2 1/4 x 1-1/4 stainless washers
The pictures show a split washer, but I omitted those during the install because I didn't like the way that it fit, and opted to use loc-tite instead.
The first thing I did was bore out the washers to fit the bolts, then I sprayed them black with some appliance epoxy. I used a 30-06 shell to punch out the neoprene washers.
The assembly is pretty straight forward: put the bolt through the socket, then the two washers, making sure the neoprene is against the vehicle.
Next, use the factory provided t40 to remove the cowl bolts, and screw the socket on in their place. Add a little loc-tite and you're ready to clamp the mirrors on when you want to run doorless.
Last edited: