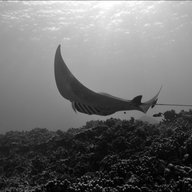 First Name

Don
Joined

Aug 15, 2018
Messages
Reaction score

274
Location
Vehicle(s)

2018 JLUR 6speed MT, 2014 X5 35d, 2003 Jetta TDI
Hey
@From0toJ
, you'll need someone to help you with getting the steering wheel straight...basically to watch the wheel, to tell you if you're moving it in the correct direction and when to stop.
First, you're steering wheel may not be off that much with this lift. If it is, move your Jeep to a place where you can pull in/park it with the wheels/tires as straight as possible (moving it around won't cause any issues, warning lights, etc.) I can't recall if it's a 13 or 15mm wrench to loosen the drag link bolt, then turn the knuckle next to it while another person watches the steering wheel. Take it for a drive to see how it works out...you may have to repeat to get it dialed in where you'd like it to be. As long as it's close to centered, you shouldn't get any traction control lights. Make sure you torque down the bolt when you're done, before you take it for a test drive.
Below are a couple threads from a quick google search and there are videos you can fine as well that may be helpful.
https://www.jlwranglerforums.com/fo...drag-link-to-straighten-steering-wheel.11473/
https://www.jlwranglerforums.com/forum/threads/alignment-post-rubicon-lift-unstallation.6486/