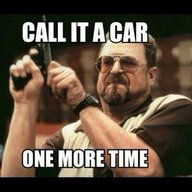 First Name

Mike
Joined

Aug 16, 2018
Messages
Reaction score

9,391
Location
Vehicle(s)

2019 JLUR Stingray 2.0 turbo
Vehicle Showcase
Bosch makes the majority of these systems for OEM and ULSD has caused many issues with them, especially for the HPFP. When (not if) a repair is required, deep pockets will be needed. When you add the initial and operating costs together along with the potential for an out of warranty repair, and the use case the vast majority have, diesels do not make sense.

In the pre-2007 days and when diesel was cheaper than gasoline, the ROI of a diesel (versus gasoline) was fairly short and for those keeping vehicles for several hundreds of thousands of miles, a diesel was (or should have been) the default choice.

I have not calculated the ROI on a current diesel--when does it break even versus a gasoline engine? Does it ever?
The Bosch inline pump on the mechanical 6BT cummins really was the cats meow!
I forget the specific numbers, but a fellow member did the calculations based on the national average price per gallon. It was in one of the first off these diesel threads. The roi on just the fuel alone was over 200k miles. With the 4 additional quarts of oil and the urine, easily 250k+.
In my humble opinion, it's an expensive gimmick in today's world. Most who are hell bent on getting one, are stuck in the yesteryear mentality. Back when guys were stuffing 6BT's in anything that had the height requirement. And if not enough space, the old Grumman bread trucks were being chased down for their 4BT's.