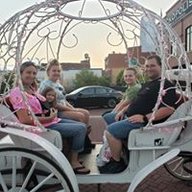 First Name

Jeremiah
Joined

Aug 10, 2020
Messages
Reaction score

128
Location
Vehicle(s)

2008 Dodge Caliber (Sold), 2012 Black Dodge Journey, 2021 HellaYella Jeep Wrangler Unlimited Sport Altitude
Occupation

Network Administrator / Project Manager
Vehicle Showcase
Many dealers allow a lot of senior staff off durning the holidays. When they return, they have to clean up the mess.

This sounds silly, but here's how I initially judge a dealer and whether or not I want to try do do business with them.
-Does the staff dress like Chris in the Sopranos? Or the Jehova's Witness knocking on your door? Bad dress clothes, gelled hair, cartoon ties etc. I prerfer a place where they wear polo shirts and jeans.
-Is the first thing the sales rep asks after a limp handshake is what kind of payment I'm looking for. Just ask me what I'm interested in and tell me what the buy it now price is. I can figure payments out on my own.

If I walk into a dealer like that, I turn around and leave. That's probably why I've never owned a Toyota or Honda. But many Jeep dealers are getting this bad.
This guy right here! Last time I walked into a dealership it smelled like hair gel and they appeared to have been forced to have slacks, dress shirts, and ties on. Worst dealership experience in my life .... ever. The other one I went to, jeans, polo shirts, hoodies if they were cold, ball caps, super laid back and chill ... no BS, straight forward, and not a single issue to this day. They are not a high volume dealer for Jeep brand, but we negotiated down a bit in price and service has been absolutely amazing.