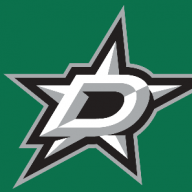 First Name

Daniel
Joined

Mar 20, 2021
Messages
Reaction score

3
Location
Vehicle(s)

Chevy trailblazer , Silverado
WARNING TO ALL USERS -- WATCH OUT FOR UNSOLICITED PRIVATE MESSAGE!

I have a WTB post up on here looking for a rear window for my premium soft top. User Robert65 sent me a PM telling me to email him [

email censored

] because he has a tinted rear window for sale.

So, I emailed Matthew and got a response with a photo of soft top windows and a price of $200. When I told him I only send Paypal via Goods and Services, he sent me a link to a fake Paypal account (paypal.me) and said he only accepts Paypal as Gifts.

RED FLAG SCAM ALERT!

What an idiot. Do people actually fall for this shit? A quick google of his email address yields lots of scam results. Please consider this my PSA.
just got approved by this forum and it made me read this. i was annoyed at being forced to read a post 1st. then i read it and now I am so glad you made me read this. you know what they say about 1st impressions and this made a good one. looking of for your subscribers interests. Many thanks again.