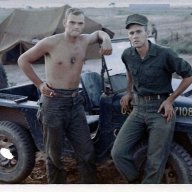 Joined

Nov 18, 2020
Messages
Reaction score

123
Location
Vehicle(s)

Prius (Wife's); 2021 Sting Grey Willys Unlimited
January 4, 2021

Day 7-8: 2276/5147m

So by now we're starting to realize how long we'll truly be in a car for… It gets real when you're starting yet another 8-hour drive. Hey, this is Delaney by the way. Thought you guys might be sick of Brian at this point

. Anyways! We made our way to Kansas City from Chicago to visit my old stomping grounds and see a couple more friends (I graduated from KU in 2017). We made our way through the Midwest and arrived at our friends, Gabby and Cameron's, in KC around 6:30pm. Starving, we started our adventures at Mi Ranchito, a Mexican restaurant that I loved in college and was excited to take Brian to. It's nothing fancy (and might even seem a bit off putting from the outside) but I promise their food is amazing.

The weather the last couple days had left the streets quite icy and we were happy to see how well the jeep handled it. Like a champ! The next morning, I took Brian to Lawrence, where KU is, and got to show him around my old college town. We took a little tour around the campus and town and had lunch at Merchants (including their famous pickle martini's). Gabby and I got to reminisce about our college days and got to fill Brian in on all our favorite memories.

Once back in Kansas City we had dinner at Q39, a famous Kansas City BBQ spot that I would take everyone who visited me in college to. Kansas City BBQ is in my opinion, the best BBQ in the country so I knew we had to make it a stop. Brian said it lived up to his expectations and we even had enough leftovers to make a meal for the following day.

We capped off our evening watching the new Wonder Woman (would literally NOT recommend…) and went to bed early in preparation of our very early morning drive to Badlands, South Dakota!

PICS:
Just checking in with you two. Hoping all is okay?