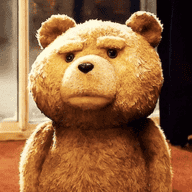 First Name

John
Joined

Oct 13, 2020
Messages
Reaction score

472
Location
Vehicle(s)

2021 JLU
I'd wager that if you asked the dealer to "fix" the console issue you would end up with the removal and replacement of everything from the radio to the console and much more... which will yield you three things:

1) Time paying for a vehicle that you don't have.
2) Issues that you didn't have before (loose plastic, broken clips, things that no longer work, etc.)
3) The same problem with the console USB not working.

IMHO, it's just not worth. I'm the FIRST guy to take the "No! I want it right!" position, but in this case, I think it's an instance of asking a pigeon to be an eagle. The dealer is the pigeon, and you're expectations are that they are an eagle.

Or... I can think of a more polite way to phrase all of that:

Has anyone actually had their console USB go from not working to working properly with CarPlay?
Oh I wouldn't even ask the dealer to try and fix my issue. They'll just tell me it's a third-party accessory and to bugger off. I know this without even asking and wasting my time. And honestly I'm not sure they can do anything using factory parts anyway. If the issue is a too-small cable size causing a voltage drop, a replacement will do the same thing.
I might try and make my own better cable to the center console to see if that alleviates the voltage drop.
My center console USB works fine for CarPlay if I'm using a wired connection, that's never been a problem. I suspect that as the phone has a battery it can mask any voltage issues whereas my stand-alone adapter cannot.
What is a problem is the CarLinkit device reboots itself frequently in the center console port, but is rock solid up front. There's clearly a difference in the connection to the center console port vs the front port.