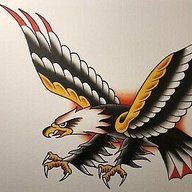 First Name

Chuck
Joined

Jun 28, 2018
Threads
Messages
Reaction score

653
Location
Vehicle(s)

JLU Rubicon
Vehicle Showcase
Hey guys, have read through the threads and still need a little help. Got my Cooltech package installed and finally got to check my SWR. Finding a good spot to do this is a pain but its now done.

1st readings:
Channel 1: just over 3
channel 40: just above 0

Read that my antennae is too short, so I adjusted it.

2nd readings:
channel 1: 1.9
channel 40: 1.9

That is the best I can get it on both channels, I played with the tuning a lot to get it right in the middle. Using a 3ft firestick with the cooltech mount on the upper hinge.

Should I be checking grounds? or is that the best I can get with the 3ft?

The antennae, is dead center in the mount and installed correctly. The cable is run behind all the panels with no coils or anything in it. The only thing I am iffy on is the CB ground behind the kick panel. I connected it to the second bolt, not the one at the bottom as in some of the threads. Trying to narrow it down before I pull that damn panel off again. May just run a ground to the battery. Am I missing anything obvious?

Appreciate any and all input...