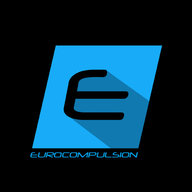 Well-Known Member
Rock Sponsor (Level 1)
Introducing the Booster ECU piggyback tuning unit for the Wrangler JL 2.0L Turbo. We have multiple models of the Booster ECU, but in the case of the 2.0L Turbo engine, only two of these models are applicable. This includes the Basic and the Pro model.
For most, the Basic model will satisfy all needs for modification and performance. The Pro has a slightly faster processor, but is really only different in (2) ways:
- End User tuning capability (using the Air Force Tuning Software and the USB tuning cable)
- Methanol system tuning and control capabilities (the Pro harness has extra connections to integrate a methanol system. We are currently developing one for this platform, and with our components it is completely plug and play, but can also be integrated with other brand kits should someone decide to use them)
All of the information below and mapping is the same on both units except for the (2) differences above, which will be highlighted in more detail further in the post.
INTRODUCTION:
The Vaitrix Booster ECU is designed and manufactured in house. What makes this unit unique to other piggyback units is how it can be mapped and tuned. Instead of using a traditional 2D axis for tuning, it uses a 3D axis for total mapping control. It can read boost signal voltage according to RPM and load, allowing mapping at all throttle positions, boost ouputs, and engine rpm. This enables our mapping to improve peak power and torque without compromising drivability, and it also allows us to map low and part throttle accurately to improve drivability. In addition to this, it has automatic shut off features and disables the values in the mapping to 0 (which allows the stock signal to pass) if the unit loses power or is disconnected from a sensor.
The RPM connection is important in this regard, as it allows tuning of Boost to vary by RPM. This means you can actually change the stock boost curve with our unit, creating a different powerband suited more to your performance application or activities. Units without this ability are simply adding a boost value to the stock curve, moving it up or down by a pre-determined amount, unable to vary the values across the rpm range in specific places and not in other places.
The Booster ECU is comprised of a control module, a universal harness, and a vehicle specific harness that connects to sensors on the engine. The vehicle specific harness connects to the MAP sensor, the Boost sensor on the intercooler piping (before the throttle), and the Cam Position Sensor.
The Universal harness connects to the Booster ECU, and also has additional connectors for various uses (the Pro has additional connectors for methanol system operation). Both model harnesses have a connector for USB, and to power a bluetooth module.
Both models have Bluetooth functionality, and can be connected to our mobile app, Air Force Go. This is available for Android devices, and it is working for iOS at the moment, but the map upload speeds are slower than desired. We are working on speeding that up so it can be officially released.
The Air Force Go app allows you to switch between maps on your Booster unit, and also allows you to restore the Booster to stock settings at anytime. From the app, you can also download additional maps from the Vaitrix cloud server for your vehicle, and upload them to the Booster. Each unit has its own cloud space, and all maps you download are stored in that cloud space. This makes using the app on multiple devices simple, as your information will always appear when you connect to your unit.
For USB connection, this is only necessary if you plan to purchase the Pro unit and intend to create your own maps using the Air Force Tuning Software. This is a PC compatible program, and allows you to create your own map calibrations and upload them to your Booster. It also has connection to the cloud server as well to download maps we've created. You can build off of these are write your own entirely.
In regards to self tuning, the boost curve on the 2.0L JL is relatively flat without much change across the rpm range. This is ideal for end user tuning, as it makes creating your own adjustments to the curve very simple and effective.
Both the software and the app have various logging capabilities that allow you to see information from the sensors in real time voltages (they can also have various inputs connected to them as well). This feature is really only useful for troubleshooting or map development if you are a Pro user. The PC software is more in depth in regards to viewing data in real time.
Both the Bluetooth functionality and USB Tuning cable can be added to your unit at the time of purchase (the USB tuning cable is only applicable to those that purchase the Pro).
TO PURCHASE:
BASIC -
https://vaitrixusa.com/collections/...booster-basic-ecu-jeep-wrangler-jl-2-0l-turbo
PRO -
https://vaitrixusa.com/collections/...s/booster-pro-ecu-jeep-wrangler-jl-2-0l-turbo
APPLICATION
ALL JEEP WRANGLER JL 2.0L TURBO models
SPECIFICATIONS:
| BOOSTER ECU |
Overview and Specifications
| INSTALLATION |
Instructions (2.0L TURBO)
| TESTING |
Dyno Test/Acceleration Tests
| AIR FORCE SOFTWARE |
Overview and Instructions
| BLUETOOTH COMPATIBLE |
Add
BT Module Adapter
via drop down menu, or purchase at a later date.
(1) Map included with purchase.
| USB TUNING CABLE |
can be added to purchase via menu (required for end user tuning, Pro users only)
| MAP CLOUD DOWNLOADS |
Additional stages/maps can be purchased from AIR FORCE TUNING cloud using a
GUID CODE (purchased here)
.
We have a great deal of information and videos in our technical section on the Air Force Software and Booster ECU (also on our youtube channel).
TESTING INFORMATION
(linked above also)
All of our testing information is located
HERE
.
Dyno testing was performed on a Dimsport HLS 4WD dyno setup, 91 octane and STD corrections.
This includes Dyno testing, AFR testing, and acceleration testing with the Booster (also in video below).
We plan to continue development on additional maps, as we are currently developing multiple intake systems and possibly exploring further what we may be able to benefit from using our methanol components.