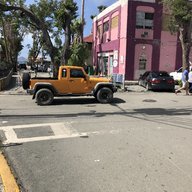 First Name

Michael
Joined

May 17, 2018
Messages
Reaction score

188
Location
Vehicle(s)

2019 Jeep Moab, 2019 BMW 335, 2018 Jeep Rubicon Recon, 2018 BMW 435i
Occupation

Broker/Owner
Package Includes BlackVue Power Magic EZ & Power Magic-Pro Makes it easy to. Install. Also if you choose to I have 6 Fuse Taps that will be included, see photos.

Also comes with 128GB memory card, you won't find this combo package New Never opened for this price.
The DR590W-2CH is a
WiFi
accessible, dual-lens (two-channel, for front-facing and rear-facing video) dashcam that records in Full HD 1080p resolution (from both front and rear lenses). The DR590W-2CH is an upgraded model which adds WiFi to the DR590-2CH.
The DR590W-2CH is an excellent choice for those who would like the higher 1080p video resolution (as compared to the DR430 and 470's 720p camera resolution), but who also may not necessarily need all the additional bells and whistles of some of the more advanced BlackVue cameras such as the Cloud-Capable DR750S-2CH. However, like the DR750S-2CH, the DR590W-2CH front camera does benefit from using Sony's newest STARVIS™ imaging sensor, for superior video quality during the day and even at night when lesser dashcams may suffer.
A Note on Memory Cards
Your new BlackVue dashcam includes a 16, 32, 64, or 128GB memory card. While the memory cards are removable and the card slots will accept other brands of memory cards, we strongly suggest the use of only BlackVue memory cards in the BlackVue dashcams, as the use of a non BlackVue memory card may cause performance issues and may void your manufacturer's warranty.
BlackVue OEM memory cards are industrial-grade and are designed and tested to withstand the extreme temperatures and the constant read/write cycles of high quality dashcams. Consumer-grade memory cards such as those from SanDisk or Samsung are simply not up to the task. Stick with the OEM BlackVue memory cards to ensure your dashcams are always recording when it matters most.
Note: despite having WiFi built-in,
the DR590W-2CH is not cloud-capable
. This means that with the DR590W-2CH, you can check the camera's live view, easily adjust settings and transfer videos to your phone with the BlackVue app, however, you cannot access your camera Over-the-Cloud like you can do with the BlackVue DR650S, DR750S-1CH or DR750S-2CH.
Our favorite things about the DR590W-2CH
Reliable Full HD dual 1080p front and rear video recording. Install the second lens in your back windshield to double the video coverage around your vehicle.
Excellent price point for BlackVue quality and Sony STARVIS™ imaging power.
Direct WiFi access to check live view for camera aiming/placement, or to change settings or download files to your smartphone
Improved features such as Adaptive Format Free Technology, for less maintenance of the memory card
Smallest form factor for extremely discrete in-car audio and/or video recording.
Industrial capacitor-based power, no lithium battery inside to fail in the heat or cold.
Optional GPS position and speed logging (via an external GPS antenna).
Voice announcements. Know what your dash cam is doing without needing to look at it.
Full Feature List
Maximum Video Resolution: 1920x1080p 30 FPS (front and rear)
Built-in Wifi for access via the BlackVue smartphone app
Wired rear camera
139° viewing angle (front)
139° viewing angle (rear)
Video file format: .MP4
Video codec: H.264
GPS logging (with optional external antenna)
Motion Detection
3-Axis Acceleration Sensor
Low-light functionality
Loop Recording
Adjustable Exposure
Audio Recording
Date Stamp
NTSC/PAL Adjustable
Day/Night Mode
Graceful Shutdown
Certification: FCC, CE, RoHS
Interfaces: Power, Rear Cam In, GPS Antenna (Optional)
Memory Card Type: BlackVue Micro SD up to 128gb
Includes Playback Software: Yes (Windows and Mac)
Included in the Box
1 Front-Facing Camera with Windshield Mount
1 Rear-Facing Camera with Windshield Mount
1 BlackVue microSD Memory Card (either 16, 32, 64, or 128gb)
1 Power Cord, 15ft length
1 Coaxial Video Cable for Rear Camera, 20ft length
5 Adhesive Cable Clips
1 MicroSD to full size SD memory card adapter
1 Quick Start Guide
$350 Firm, I will pay the shipping within continental US, Never opened, Brand New