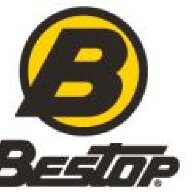 Well-Known Member
Summit Sponsor (Level 3)
First Name

The Bestop Team
Joined

Nov 16, 2017
Messages
Reaction score

826
Location
Vehicle(s)

2010 JKU
Bestop is not new to All Weather Trail Covers but we have 4 new models available!
We are now offering two 4-door versions that will work with JL or JK, but are specific to slant back or traditional square back. These will work over hard or soft tops respective to their profile. The traditional square back model will fit over factory style soft tops or hard tops. The slant back version will fit over Trektop style tops or no top.
The 2-door variant will also fit JK or JL models, but with the roll bars being so far back there is no profile option.
These are also made with a material that packs down tighter making the cover more portable and easier to store. Now you can stay doorless or topless longer without the concern of overnight pop-up showers or the like. Let me know if you have any questions!
Click here for slant-back JLU/JKU
Click here for 2-door JL/JK
Click here for square-back JLU/JKU
Click here for Gladiator
These are so new that we don't have pictures up yet on the website but here is a sneak peak!
https://www.bestop.com/products/all...ms.com&utm_medium=referral&utm_campaign=forum
Lee
- the Bestop team
www.bestop.com