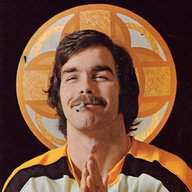 Joined

Mar 30, 2017
Messages
Reaction score

4,109
Location
Vehicle(s)

2015 JKU AspenX 5spd , 2015 JK Sport 6spd
First, if you answered the poll above with selection 3, then you might want to review the info below starting with the Allpar info in the second post in the thread;
http://www.jlwranglerforums.com/forum/threads/articulink-in-the-jt-wrangler-pickup.1141/#post-5317
Sorry, I put the cart before the horse, thought it had been discussed previously.
After looking at the recent spy photos in the other thread;
http://www.jlwranglerforums.com/for...-on-public-roads-shows-spare-tire-mount.1140/
I think I've spotted the Link-Coil hardware (similar to that in the PowerWagon, only mated to a D44 instead of the AAM 11.5) in the rear of the JT mule, the actual Articulink hardware would be in the front. But looks promising.
Although they could just stick with the traditional front axle, but there's been rumours of this in the JT for a while.
Would definitely allow for greater capacities for towing and payload, and if it also gets the air suspension more flexibility for load leveling as well as raising that long box for improved departure angles.
http://www.jlwranglerforums.com/for...-roads-shows-spare-tire-mount.1140/#post-5315
Last edited: