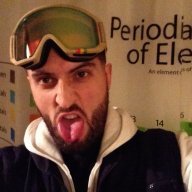 Joined

Sep 7, 2016
Messages
Reaction score

79
Location
Vehicle(s)

BMW 750li sport
Ask yourself if this last year's worth of arrests of "students", "researchers", and professors in Ivy League microbiology research, and level 4 Canadian labs, were connected with the real source of the pandemic:
https://www.cbc.ca/news/canada/manitoba/ebola-henipah-china-1.5232674
https://www.cbc.ca/news/canada/mani...y-lab-scientist-investigation-china-1.5307424
https://www.justice.gov/opa/pr/harv...ationals-charged-three-separate-china-related
Disgraced former Harvard research chair Charles Lieber, not only lied to feds back in 2018 about him being on the payroll of the Wuhan talent initiative from 2012-2017 to the tune of $50k per month (over $3million USD In his pocket) AND got his own research facility built in Wuhan..... but he researched a very very interesting topic, not merely ordinary microbiology, Lieber worked in a field that many people imagine is pure science fiction..... Lieber was a "smart dust" specialist:
http://cml.harvard.edu/assets/Scala...sistor-probes-for-intracellular-recording.pdf
What smart dust is, is tiny airborne machines able to be controlled remotely for various purposes.
Lieber was also on the board of Gates Foundation, and good friends with Bill Gates. The Gates foundation just recently hosted EVENT 201, in October of 2019, which was a discussion on how governments would react in the face of a global Novel coronavirus (ncov) pandemic, that they repeatedly said "was not a prediction":
http://www.centerforhealthsecurity.org/event201/
Gates is a major proponent for ID2020, which is an implanted microchip which could digitally verify Identity, verify all required immunizations, and be used to regulate travel of individuals based on vaccination compliance & other things.
https://id2020.org/
Also, some of the money for Lieber's research with China was run through Jeffrey Epstein. Please search for yourself. It's hard to believe.
https://www.thecrimson.com/article/2020/2/13/doe-investigation-foreign-governments/
Another unindicted possible co-conspirator in this case, could be one of the investors behind WuXi PharmaTech, Inc & WuXi AppTec (666 Gaoxin Road, Wuhan, China). That major investor is George Soros.
These events may or may not be related to the specific virus we are trying to currently contain, but the timeline and criminal intent of those involved, as well as the locations and classification level 4, is very disturbing.
Also, even if this truly is a stolen biowarfare project, it doesn't rule out that this outbreak likely happened from the Wuhan bloody wetmarket, and has since mutated and spread out of control....
Could have been something as simple as once those stolen viruses had been tested in the Wuhan facility .... Some gambling/drug-addict janitor working at the Wuhan lab whose responsibility it is to dispose of/incinerate the dead test animals.... he sells some of them to the bloody wet market instead to make some dough ..... people eat animals infected with the stolen biowarfare research ..... here we are months later with a global pandemic....