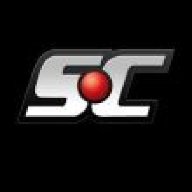 Well-Known Member
Summit Sponsor (Level 3)
Finally, an easy way to add power/torque to your 2.0L Wrangler without a PCM Swap! With the all-new Pulsar XT, you have easy control over your driving experience with shift on-the-fly level adjustment through your factory steering wheel controls, along with the ability to calibrate for larger tires and gear ratio changes. Pulsar XT also offer adjustment or disabling of the TPMS settings, disabling the Auto Start/Stop, and will even read and clear codes, all through the steering wheel and factory dash display.
Pulsar XT can be installed in 30 minutes, with simple plug and play connections. There is no PCM swap or unlock required. This inline module simply integrates into the factory system to add up to 20hp/30ft-lbs of torque. Five power levels adjustable while driving will improve throttle response, reduce turbo lag, and cut 0-60mph times by as much as a half second!
Competitors inline devices only add power when the vehicle reaches max boost, so you only feel their gains at higher RPM's under heavy load. With Pulsar XT, we offer improved boost and map curves right from idle, so you get major torque gains down low where you feel it daily driving, commuting, or even towing. Pulsar XT is unlike anything else on the market for 2.0L Jeep's and we think you'll love the control it gives you over your Wrangler. These are available for order now and fit both E-Torque and Non E-Torque applications, 2018-2021.
https://superchips.com/pulsar-xt/