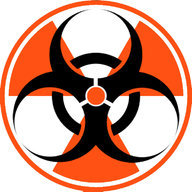 First Name

Richard
Joined

Sep 25, 2018
Messages
Reaction score

16
Location
Vehicle(s)

2012 JK 2dr Rubicon, 2016 Cherokee Trailhawk
You realize you can charge this at your home over night right?

You do not need a public charger unless you plan on driving more than your range in one day. So there will not likely be a line at gas/charge stations any time soon. By the time where you have a majority of drivers with EVs that are needing charge ups during the day battery and charger tech should be able to bring it down to reasonable time. And yes if you are going on a trip you will still need to stop for a bit, but 200~ miles is over 3 hours of driving so I would want to get a food and stretch for at least 30 minutes any ways. And if you don't think there are enough public charges to do long trips trying looking on a EV trip planner, because there are.

Someone brought up Tesla with there range being 200~ and they have 100kwh battery. Sorry but that is not correct. The 100 platform of the S and X have 300~ miles of range. And this is mostly from the stupid performance the motors have. The model 3 and Y have 75~kwh battery and can get 300~ miles because they have a less powerful motor setup. The S and X having roughly 700-1000hp and the 3 and Y roughly 500hp. Jeep is not going to put a 500+ hp motor in their BEVs. They could get away with 200~ hp because that should be over 300 ftlb of torque. This would be already be more more torque than the "normal" Jeeps.

For reference the Chevy bolt has 66kwh battery and gets 200+ miles. If jeep put in a 70+kwh battery pack system they should be able to get 200+ miles out of a Wrangler if they use a multi speed transmission.

Which leads to why they have a trans, transfer case and drive axels.

1: Transmissions are fairly cheap(for a manufacturer) especially if it is 3 speed(2 forward, 1 reverse). With a less powerful motor this will help to keep energy use down on the highway. It will also help with easy of use since we are all use to this style of shifting.

2: A transfer case makes it so you don't need more than one motor. IE: keeps cost down, as transfer cases would be cheaper than more motors, wiring and controls boards. Plus you don't have to build a whole new drive system.

3: Axels - see transfer case, as well as combined with the transfer case you could gear the hell out of it and slow speed off road for days. And by the way the Rubicon trail is only 22 miles, and you would use a lot less electricity in those 22 miles with that setup than gas.

4: If you use those parts it also: Keeps the parts cots down since you are buying in bulk, can use the same assembly line for remaining ICE or PHEV Wranglers, keep the vehicle handling the same, allows for easier aftermarket modification with existing designs, and finally allows for the faster conversion of the existing platform without a complete rework.

Is the Jeep Wrangler BEV going to be perfect? No

Will it allow Jeep to be competitive in the future? Yes

Do most of you need to be able to drive more than 200-300 miles on a single charge even when off-roading? No, and for those of you that do. Sorry maybe you should wait till the battery tech gets to 500 miles per charge. But don't hate this because it doesn't fit your niche needs/wants.

We should be happy Jeep is trying to make the Wrangler a vehicle that will be around for 70 more years and not be eliminated because it is not fuel efficient enough and the fan base wont accept electrification.