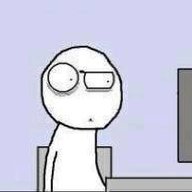 Joined

Apr 11, 2018
Messages
Reaction score

377
Location
Vehicle(s)

'18 JL Rubicon, '18 JL Sport, 1980 El Camino, 1969 Olds 442
Preface the story with my Jeep (Rubicon) has been a handful since I drove it off the lot... a 2 handed lane maintaining experience which I wouldn't wish on anyone... So what do I do? I add 2.5 inches of lift and 37's. Weeeeeeeeee

After playing with tire pressures, checking everything over after the lift, and just saying F it it's a jeep, I ordered a set of adjustable LCA's.

Adjusted to 24 1/8" long starting point.... night and day difference... it's a different Jeep

I haven't had it on an alignment machine yet and I hope it's in the ballpark, but damn, this thing drives good... I'll get it checked next week and see where it's at but if it's close, I'll tell them to leave it... 80 mph on the highway is a one handed exercise now... no more white knuckles...

30 minute job, did it on my drive on lift but you can do it on the floor, one side at a time, I'd suggest at least a battery or air impact for the bolts since they have loctite on them... easy peasy lemon squeezy...

I drove my wife's lifted sport as soon as I got done with mine, (same kit on 35's, we lifted hers first), and mine is now at least as good as hers... her's always drove better even before I had the lift on mine, hers was better... now we're about the same

hopefully it helps some of you that are still wandering down the road...