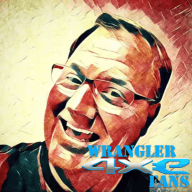 First Name

Chris
Joined

Oct 19, 2020
Messages
Reaction score

124
Location
Vehicle(s)

Smart Electric Drive, Wrangler 4XE coming soon.
I have read articles and viewed YouTube videos that are conveying incorrect information about MPGe. I just watched a video on YouTube that claimed the Wrangler 4XE can achieve the same gas mileage as a Prius due to believing that it will achieve 50MPG. While the engineers at Jeep are awesome, they are bound to the same laws of physics and thermodynamics that the engineers at Toyota have to abide by. Just so no one misunderstands, Jeep has never claimed that the Wrangler 4XE will get 50MPG. The 50MPGe rating on the 4XE information is a rating of the vehicle when in electric mode. It is not a combination rating of gas and electric, it is not a hybrid rating. It is the efficiency rating while in electric mode.
I would hate for someone to buy one of these amazing Jeeps thinking it was going to get 50mpg. The misunderstanding about MPGe is leading to a lot of bad reporting that could cause people to be very disappointed in the end.
https://www.cashcarsbuyer.com/what-...lWlXf4aXYBI97BfTNsG3PdYP-v9ZwNbp36vOkIBdlb-8#