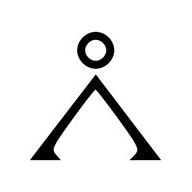 First Name

Kent
Joined

Oct 14, 2018
Messages
Reaction score

124
Location
Vehicle(s)

1999 TJ Sport
Occupation

Tech
Anyone have experiences they'd like to share about using 35 or 37 tires on a JL equipped with the 2.0T engine?

I have read through a lot of build threads, tire vs. MPG threads, and rarely does the poster mention which engine option they have.

Since the HP/TQ numbers are similar, I would *guess* (?) that the power loss due to the larger tires would be similar as well?

And what about fuel mileage? I've read threads where lots of people see their mileage dip from 18 to 14-16 with 35's or 37's, and I'm assuming those folks have the V6, as I would hope that the 2.0T JL's OEM mileage would be in the mid-20's before a tire upgrade.

I would assume (there's that word again) that a Rubicon might be less adversely affected by 35-37 tires than a Sport/Sahara due to the R's 4.10 gears.

Thoughts? Real world experiences to relate on big tire effects on power/mpg on the 2.0T?