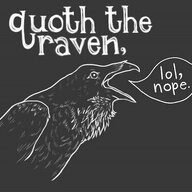 First Name

Kevin
Joined

Oct 22, 2020
Messages
Reaction score

538
Location
Vehicle(s)

2021 JLU 80th, 2020 Challenger Scat Pack, 2010 Tahoe Z71
I don't care what anyone else says. I know for a fact that my Jeep runs like absolute dog shit on 87, and so I switched to 91. World of difference.
This is exactly it - and I want to make clear that I am not calling you out at all, you need to be happy with your vehicle and i'd feel the same way in your shoes because i'm very OCD - but having said that, mine runs beautifully on 87. No loss of power, no problematic knocking or pinging, nothing. Even more importantly, I already did the "premium test" and got absolutely nothing out of it. My 3.6l averages 20.5-21mpg on both regular and premium, and power and smoothness is the same.
We need to understand that everyone is different and every situation is different. There are differences between vehicles built in different runs, weather and climate differences, altitude differences, terrain differences, differences in the way we drive (i.e. my wife gets an extra 1-1.5mpg out of any vehicle she drives in comparison to me), that explain why some of us feel the need to run premium and others don't. We need to get away from this "YOU NEED TO RUN PREMIUM OR YOU'LL BLOW UP YOUR ENGINE YA'LL!!!!!". It's a long debunked myth.