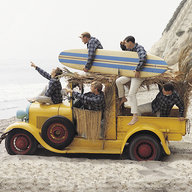 First Name

Allen
Joined

Sep 14, 2020
Messages
Reaction score

770
Location
Vehicle(s)

2021 Rubicon Unlimited, & Escalade
Occupation

Retired Mechanical Engineer
Today I wanted inspect my engine air filter, since I did a full maintenance on the Jeep.. At 5,000 miles, it did not expect it to be ready for replacement, I just wanted to inspect the filter. Once I got the filter element out, it was still very clean.

However, getting the filter out was a pita. The main issue was a the nipple in a small cooling system hose at the front right corner of the air filter box. To be able to get the lid off of the air filter box, I had to disconnect a small coolant hose from the nipple. When I did that, I did lose some coolant. But at least I could now get the lid off the air box after removing the four (4) screws, the IAT sensor connector and the plastic band clamp that retains the air box to intake duct.

QUESTION: Has anyone found a better way to get to the air filter? It took too much time so I went ahead and installed a new air filter so I would not have to do this again soon. Also, even though it did say Mopar on the OEM filter, it looked like a "Extra Guard" Fram filter.
Last edited: