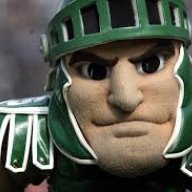 Joined

Apr 14, 2021
Messages
Reaction score

446
Location
Vehicle(s)

(Sold) 04 TJ, 20 JT, 21 JLR
The introduction of the Rubicon model really spoiled the off-roading sport.
Before the Rubicon became available lockers were a rarity which led to those that had them not only knew how to drive off-road they knew when and where to use them.
Also, back then a newbie was limited by the Jeeps ability, ie while attempting a tough obstacle the Jeep would give up traction before the driver ran out of talent but with the introduction of the Rubicon model the opposite has become true.
We see that example regularly, newbie in a Rubicon trying an obstacle and finding him/herself in trouble but instead of the Jeep losing traction, it continues until it's on it's lid. The famous American Jeeper video was a good example of that.

I'm sure my opinion won't be popular but it is what it is.
Excellent post - and I completely agree.