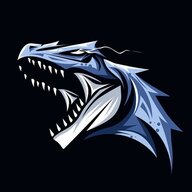 First Name

Rick
Joined

Sep 9, 2020
Threads
Messages
Reaction score

142
Location
Vehicle(s)

2021 Jeep Rubicon XR
Greetings and yes I've searched the forums and read about every thread about JK and JL lean. We discovered the front coils were wrong and the dealership corrected that (they pulled the Jeep from another location) and actually added a front adjustable track bar and rear relocation bracket.
So the issue is still about 1" lean on the passenger rear side. The front is now with 1/4" or better and the best I've got in the back is about 3/4" when the tank is low.
The question is rear spring clock positioning. Is it the same for both rear coils? I can reach my hand up into the passenger side top coil bucket and feel the rubber nipple protruding through the hole basically pointed to the passenger seat. On the driver's side, I think I can feel the very top of a nipple but it's not located in the same position as the passenger side and not protruding nearly as much. The coils are seated correctly at the top against the groove wall end but obviously, that means nothing if the driver's side is not positioned correctly. The position of the coils is NOT identical on the top or bottom in rational to each other. The driver's coil appears to be rotated about 30 degrees in comparison to the passenger.
HELP NEEDED: If someone has a picture of the bottom of each coil spring location, or at least the driver's side, I'll know if it's right or wrong.
I did order a 3/4" coil spacer for the right if it turns out the coils are correctly installed.
Double checked the part numbers (and colors, blues are on my passenger side), measured on a level surface, even reversed the jeep. This is a visibly noticeable lean