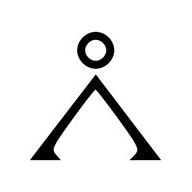 First Name

Kent
Joined

Oct 14, 2018
Threads
Messages
Reaction score

127
Location
Vehicle(s)

1999 TJ Sport
Occupation

Tech
I have. I'm still not sure what to expect.

As far as the 3.6bsg if that gets me good mileage then hey I'm down. I would imagine it wouldn't be quite as good as the 2.0 though.
If my math is correct -- from
purely an MPG standpoint
, not sure if the 3.6BSG is really a wise move.
Assume the BSG gets you an avg 2mpg increase, while it costs you $1000 up front for the option (just a guess) -- that means at today's fuel prices you won't break even just on the simple cost of the option
until after 70,000 miles
. And since the $1700 48v battery reportedly has a 80,000 mile warranty, you might be right back at square 1 (behind, actually) on the "recouping the option cost" curve if that special BSG-only battery needs replacement soon after the warranty is up.
No one knows how long that 48v battery will last, but as all batteries do 'wear out' after a time, it might be a
reasonable
guess that the warranty period provided (80k miles) is the manufacturer's estimate at battery life for the unit.
Again, this eval is just from a 'gas-saving' perspective. The BSG supposedly can provide more torque under certain very low RPM (less than 1500RPM according to FCA info) conditions too, and that may be worth the extra costs involved, at least to some owners.