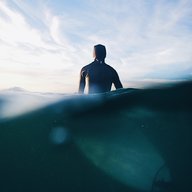 First Name

Josh
Joined

Oct 22, 2018
Messages
Reaction score

42
Location
Vehicle(s)

89 YJ (sold), 04 Land Rover Disco II (dead), 18 JLU Sport S (granite)
First off, this is my first post. Thanks to everyone on the forums. Been scouring threads for weeks and it's been crazy helpful.

-----------------------------------

So, I've managed to find a dealership here in CA that will do 3% below invoice on a new 2019 build. Stoked! (Was hoping to find one closer to 5%, but seems like ID or NV are my best bets for 5%...with my math, after flight to and gas from it's not really worth the 2% difference). Looking to get a JKU Sahara with the new 3.6L BSG.

My question is does anyone know if the new 3.6l BSG (25G) will be available when the Nov banks open? Has anyone been able to order one yet at all? Will it be worth it? (ok so, 3 questions). I was originally going to get the regular 3.6L Penta with the 8 speed auto (people on the forums have been pretty happy with it) but figure I might as well wait a couple more weeks...if it will be available. Hoping it increases MPG significantly more than the 3.6 ESS.

Thanks!