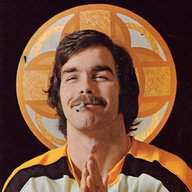 Joined

Mar 30, 2017
Messages
Reaction score

4,109
Location
Vehicle(s)

2015 JKU AspenX 5spd , 2015 JK Sport 6spd
Yea the fuel economy is nice, but the TQ, increased range, and towing capacity..
Torque is undeniable, and nice, would prefer it delivered with gasoline (just because diesels hate the cold I work & play in), but all of those are possible advantages of diesel in the current expected JL offerings.
Torque though is the only one that will be significant, and it's significance/benefit will depend on what it's attached to and how it's programmed for delivery. Even the Pentastar's torque delivery is hampered by the 1,500 RPM torque converter characteristics, so most improvements get minimized by the JK's drivetrain currently (automatic is crippled , manual is too weak).
Range won't be that impressive unfortunately because it's still pushing a heavier [meaning diesel vs Pentastar as well as diesel added weight possibly more than JL vs JK savings which is expected to be ~200lbs not half a ton] brick into the wind. It will be slightly better, but still pale in comparisson to things like the Cherokee or Subarus, etc. Maybe 100miles more, but likely barely 100KMs more.
If range has ever been an issue, then a 5,10,15 gallon in-line fuel tank add-on would offer far more range at a fraction of the cost. Just like many Overlanders crow the benefits of the Defenders' diesel for overlanding, in stock formation it has less range than a petrol JKU, only by making it a 100+L tank with the optional reserve tank add on does it out-distance the JKU, and again, only just barely (it actually still loses to a JKU CRD again just barely which shows the minimal swing of the 2.8L CRD in a JKU).
Towing capacity is likely to be minimally affected by diesel on the JL, mainly because the limits will be chassis & suspension based not torque based. Now on the JT there is definitely more opportunity for a better tow/payload-capable setup, but even in the RAM, the Ecodiesel and Pentastar are only 1,000 lbs apart (with the same 3.55 axle ratio, 1,800 with the Ecodiesel's 3.92) and that's mainly because like the axle weakness the Pentastar got the weaker 845RE transmission instead of the 8HP70 of the Ecodiesel. Same for same, I doubt the gulf in capabilities would be that big, especially if it get the proper PUG update expected adding EGR etc and boosting torque primarily over existing Pentastar in JK.
I also doubt we'll see above 7,500 lbs on the JT, more likely 6,000lbs to beat the Ridgeline, Tacoma, Canyon numbers, and possilly 7,200 to play with the Armada (based on Titan) and other cottage runabout towing vehicles.
There's no doubting the benefits of diesel in certwin applications, but the comparative amount is a little more variable than people make it out to be.
Last edited: