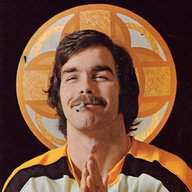 Joined

Mar 30, 2017
Messages
Reaction score

4,108
Location
Vehicle(s)

2015 JKU AspenX 5spd , 2015 JK Sport 6spd
Regarding the manual w/ the diesel, doesn't the Ram 2500 offer that combo? Granted that's a different class but at least it's not unheard of. A guy can dream right.
Yep, it does, but it's big and heavy. And suprisingly even then it's not capable of full Cummins torque, even the 8 speed auto isn't an option just two 6-speed autos (both of which significantly best the 8HD90, let alone the 8HD75), with the mid level offering being the Chrysler 68RFE and for full torque it must go to the Aisin AS69RC for the full 900+ lb/ft the Cummins can offer. So yeah, even when they do put the manual in the Ram it has to give-up about 150-250lb-ft to the automatic options. However, yeah it would be able to handle the Ecodiesel in a Wrangler, it's just big & heavy, two things not fitting for the Wrangler.
Check out this other thread where we touched on it a bit (got to the next page [4] for more about the torque-transmission issue)
http://www.jlwranglerforums.com/for...mule-spied-with-def-tank.116/page-3#post-3739
As I mention, it's all doable, just seems like an unlikely combo with the manual and full power diesel, but a detuned ecodiesel with ~500 NM of torque would likely work well with the 'possible' Tremec 3160 and still be very well received even if it gve back a few dozen torx to make it happen.
One of the biggest issues/challenges against FCA offering that combo IMO is that if it needs to be de-tuned in any way to fit under some torque restrictions it becomes a warranty repair issue if customers are in any way able (not only allowed) with flash units to adjust the tune and boost the power well outside of the handling capabilities of the transmission. The ZF 8-speed 8HD75 they plan on using could handle a +125ftlb/170NM tune and still be under spec, so it offers them a huge buffer for people tweaking and for maturation of the stock engine also.