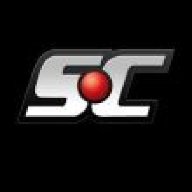 Well-Known Member
Summit Sponsor (Level 3)
Finally, the performance flash tuning you've been begging for! Superchips Flashpaq (
P/N 3876-JL)
now supports 2018-2020 2.0L Jeep Wrangler JL. The 2.0L turbocharged engine has been a great new option for Wrangler JL owners, offering good fuel mileage and great torque. But aftermarket support for the platform has been limited, until now! Drivability of the 2.0L engine and 8-speed automatic transmission has been great, but of course, our calibration team was able to make it even better with our all-new Flashpaq tuning.
Features:
25hp/20tq Peak Gains
65hp/90tq Max Gains
Improved Transmission Shift Strategies
Broader Power and Torque Curves
Increased Low RPM Performance
Better Throttle Response and Turbo Spool-up
87 Octane, 91 Octane, 93 Octane, Crawl Tune
PCM Swap Required
Learn more on our website
More info:
This is a big launch and we have quite a few different places to share this info, so forgive us as we try and get as much information shared everywhere we can. We have created some other videos and the data to back it up, just a matter of getting it shared.
Here is our before/after dyno charts, as you can see with the tuning the powerband comes on MUCH sooner and our max gains at say 3000rpm are way up there. These results are at the tire, as we test on our in-house chassis dyno's.
Please checkout our website to get more specific details, you can also see our youtube channel
Last edited by a moderator: