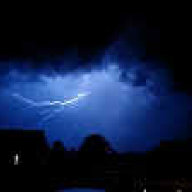 Joined

Mar 1, 2017
Messages
Reaction score

2,399
Location
Vehicle(s)

2018 Wrangler Unlimited
Occupation

Meteorology and Transportation
So... If Jeep made a 2%+ sales increase, year over year, when the production is already at or near maximum capacity when offering no rebates or other sales incentives... Some of you would consider that a failure?

Think about it. If the JK was the best selling Jeep Wrangler in history and they release the JL, raise the prices across the board, multiple increases in the first year run and still sell MORE than the previous model. How is that a failure?
I don't consider it a "failure" but I did expect exactly what is happening....sales are slowing dramatically.
The JK actually was decreasing in sales during it's last 3 years on the market. Possibly because of the 3% annual price increases? Possibly because it had been on the market for 10 years? Possibly because the market was becoming saturated with Wranglers? I don't know...but sales had been slowing.
So....to see the brand new model already falling to last year's JK sales levels is very telling. It says that A) initial record sales for Wrangler this year were fueled by having both models on sale at the same time and B) the buzz and hype surrounding the all new model is being overshadowed by the insane pricing structure on them.
If your capacity to build Wranglers has increased significantly and you're building a BRAND NEW and fresh model, and your sales numbers are falling....that isn't a good sign. That means that we're going to likely see big rebates on Wrangler this fall, which is something that historically never happened on Wrangler.
FCA needs to stop raping people. The pricing structure is insane...especially when some of the options are also used on other FCA vehicles for less money. Take the automatic trans. for example. When in history has a domestic automaker EVER charged $2,000 to swap your transmission to an automatic?? You could go on all day about the overpriced options that are specific to Wrangler.