Body Colored Hard Top JL Wranglers Spied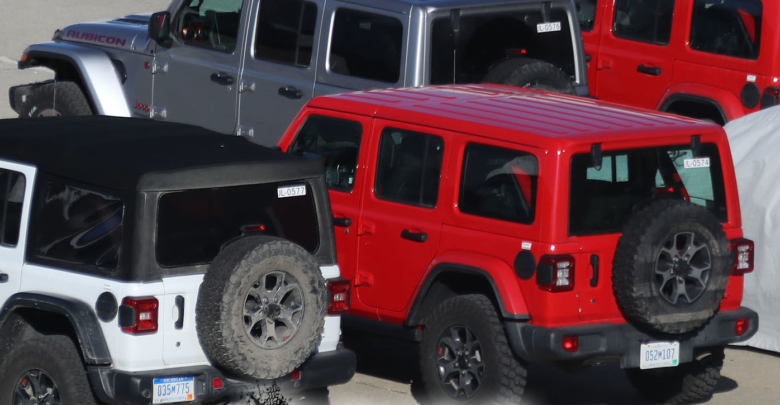 There's been no shortage of 2018 JL Wrangler sightings with both soft and hard tops but conspicuously absent have been body color painted hard tops, until now.
Our photographers caught a group of production-spec 2018 Jeep Wranglers parked in an FCA facility with several of them, in both Rubicon and export-only Overland trim, wearing Billet Silver and Firecracker Red paint and sporting body colored hard tops.  See more photos of the JL Wrangler with body color painted hard tops.
After seeing these, will you be ordering your JL with an unpainted black hard top or a body colored hard top?  Let us know in our ongoing poll.